Our advisors provide subject matter and process input in their areas of expertise. They are not actively involved in the firms' mediations or in the daily operation or management of the firm but are available on an as needed basis upon party request or approval, subject to a conflicts check. Their recognized expertise years of experience.
Jenny Besch
Jenny, an acknowledged thought leader in mediation practice and technique, has been at the forefront in the development of mediation as a dispute resolution alternative. She has mediated hundreds of disputes, both as a private practitioner and through community dispute resolution centers in New York. She has been active in advocating before local and state governments to bring mediation services to underserved communities.
Jenny is an Adjunct Professor at Columbia University in their graduate program for Negotiation and Conflict Resolution, where she teaches Advanced Mediation and Bioethics Mediation. She also teaches Adaptive Negotiation at Teachers College at Columbia. She served for 19 years as Director of the Westchester and Rockland Mediation Centers of CLUSTER, Inc.
Jenny is a certified mediator and State Certified Trainer with advanced training in community mediation, parent-child mediation, custody-visitation mediation, divorce mediation, child permanency mediation, lemon law arbitration, employment discrimination mediation, victim offender mediation and restorative justice group conferencing.
Jenny holds a Master's degree in Organizational Psychology from Columbia University, where she also did her undergraduate work. She has served on the Board of Directors of the New York State Dispute Resolution Association, was a member of the Mid-Hudson Regional Youth Justice Team as well as the Governor's Juvenile Justice Advisory Board.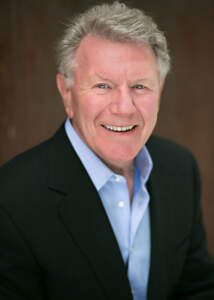 Dan Murphy
Mr. Murphy has over 50 years of experience in the development, operation, and asset management of commercial real estate. He began his career in 1971 as a commercial real estate broker working in a family-owned business where he specialized in leasing. During the mid-1970's he became a partner with Syracuse, New York based Pioneer Development Company. He became the partner in charge of office leasing and development, and he served on the company's Executive Committee. During part of his 22-year tenure at Pioneer, Mr. Murphy simultaneously served as the company's Director of Property Management.
Since 1998, Mr. Murphy has been a principal with Pioneer's Denver affiliate, Continuum Partners, and for a time served as the company's Chief Operating Officer. As a Project Executive he was also responsible for executive oversight of designated projects, was the Director of Office Leasing and Development, and was a member of the company's Executive Committee participating in all critical development, operational, financing and disposition strategies. Over his development career Mr. Murphy has been involved at an executive level with projects having a value of approximately $3 billion, and which consist of virtually every commercial real estate product type.
Continuum's niche is the development of complex mixed-use developments which feature placemaking and sustainability. The projects have ranged in size from $60 million to close to $1Billion.
Mr. Murphy has negotiated countless real estate related documents including JV partnerships, Development Agreements, Reciprocal Easement Agreements, 1031 Exchanges, Purchase and Sale Agreements, Mortgage Loan Agreements and Office/ Retail Leases, among others.
As head of office leasing and development at Pioneer and Continuum, Mr. Murphy has negotiated hundreds of leases representing several million square feet of office and retail space. Those office and retail leases include every form type of lease and several build to suit transactions with fortune 500 companies.
Mr. Murphy is a long-time member of NAIOP, a national commercial real estate organization, and he was awarded the President's Award from both the Central New York Chapter and Colorado Chapter given for outstanding community service and business integrity making him one of few to receive NAIOP's highest award from multiple NAIOP Chapters. He was a Board Member of the Colorado Chapter for six years and served as President of the 680-member Colorado Chapter in 2006. Mr. Murphy also served four years as a Board Member with the Business Improvement District of the Downtown Denver Partnership and was Chairman of the Business Improvement District Board in 2004.
Mr. Murphy has been an expert witness, prepared reports, and testified in real estate litigations, and his participation was critical to the successful outcomes. One case involved the actions of an urban renewal agency and developer in an Eminent Domain controversy, a second involved the interpretation of the intent of a group of retail leases; the third an interpretation of Due Diligence materials and responsibilities, the fourth, regarding the potentially illegal transfer in ownership of a multimillion-dollar piece of land.
Mr. Murphy served as a board member at Regis Jesuit High School in Denver and is a lifetime member of the Board of Trustees of Christian Brothers Academy in Syracuse, NY. He was also a long-time board member of the Make A Wish Foundation of Central New York and was named Man of the Year during his board tenure.
Mr. Murphy was involved with a group of four who participated with Professor David Hutchinson in helping format the original four real estate courses to be offered at The University of Notre Dame. Mr. Murphy was awarded an Honorary Monogram from the University of Notre Dame in 2005 and was appointed by the President and Athletic Director to the Student Athlete Advisory Council at Notre Dame. He has also been a guest speaker in the Business Schools at the University of Notre Dame, the University of Colorado Boulder and the University of Denver in their graduate and undergraduate real estate programs. For the past eight (8) years Mr. Murphy has taught the Graduate Level Real Estate Development Course at Notre Dame's Mendoza School of Business.
Mr. Murphy retired from Continuum Partners in December 2023.
Mr. Murphy has a B.S. in Business Administration from LeMoyne College in Syracuse, NY, and he is married with six children and ten grandchildren. Mr. Murphy resides in Denver, Colorado and maintains a home in South Bend, IN.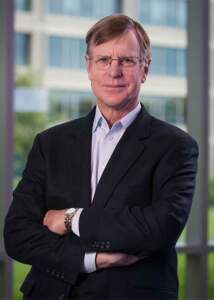 Timothy Yates
Tim brings a wealth of knowledge and insight as a mediator and DiCaprio ADR advisor with over 45 years of general and financial management experience.
From 2007 until November of 2016 Tim was with Monster.com. During that time, he served as a member of the Board of Directors, CFO, and as CEO from 2014 to 2016. In November of 2016, Randstad Holdings, Inc. acquired Monster.com in a transaction designed to build on Monster's global brand and online recruiting technology.
Previously, Tim was a member of the Board of Directors and Chief Financial Officer of Symbol Technologies. After implementing a successful turnaround of this manufacturer of Bar Code Scanners and Mobile Computers, Symbol was sold to Motorola in a $4 billion transaction.
From 1971 to 1995, Tim was with Bankers Trust Company in a variety of management positions. From 1990-1995, Tim was Chief Financial and Chief Administrative Officer.
Tim currently serves on the Board and Chairs the Audit Committee of CommScope, Inc, a $6 billion global leader in wireless and fiber optic solutions.
Tim has been an active private investor and mentor to early stage companies and currently serves on the Board of Directors of Cyndx Holding Company-a secure cloud-based platform enabling financial institutions to obtain curated information about institutional investors.
Tim was an early backer of OpenLink Financial-a private company which is the global leader in trading, risk management and financial software.
Tim received his MBA from Harvard Business School and his BA from Yale University.